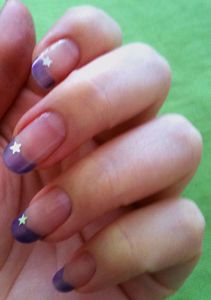 L'envie de créer le blog Nail Art nous est venue suite à l'échange de photos montrant une nouvelle idée : la French manucure en couleur. Puis après investigations sur le net, nous avons vu que l'idée n'était pas vraiment neuve et nous avons découvert le Nail Art. Nous avons voulu adapter celui-ci à notre style, en évitant le tape à l'oeil et le mauvais goût. Il nous fallait alors trouver des astuces pour ne pas débourser trop d'argent car notre nouvelle passion est née lors d'une période de chômage pour toutes les deux. C'est ainsi que nous avons parcouru différentes boutiques à la recherche d'accessoires et que nous nous sommes lancées dans quelques expérimentations ! Voici donc l'histoire de notre "art sur ongles" accompagnée d'astuces et de références.
Bonne visite !
Delphine et Moana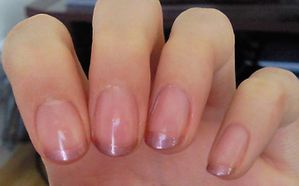 ---
Nos wishlists
Moana

Nfu Oh - 38 ou Gosh-Rainbow ou Sally Hansen - Hidden Treasure ou Nubar-2010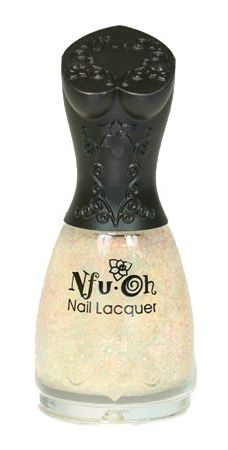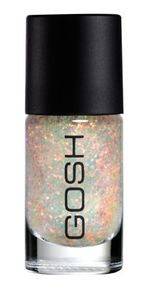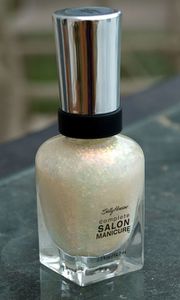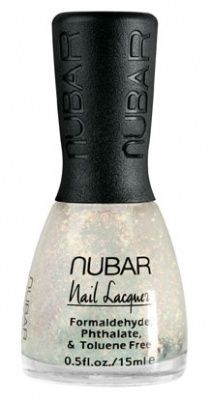 OPI-Not like the movies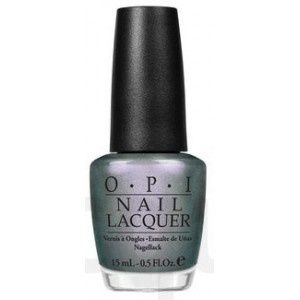 Des vernis qui changent à la température (style Claire's mood)
Un présentoir à vernis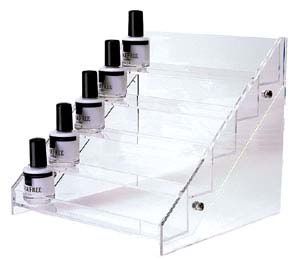 Foils + colle
Delphine
Vernis :
Cherry culturepinkie swear
LM Cosmetic n°20, 15 Pyaar, chaudron, Neptune 70, cassiopee
OPI Couture couleur, I love you, collection summer flutter Wing it !, DS extravagance, collection burlesque (non glitter) sauf rising star, Lucerne tainly look marvelous, OPI Designer Series - Coronation, Smitten With Mittens, merry midnight, no spain no gain, teenage dream et THE ONE THAT GOT AWAY( kathy perry), Teal We Meet Again, ogre the top blue, curry up don't be late, Guy Meets Gal'veston, texas, pirate des caraib, it's sheer luck, St. Patty's Day , black shatter, Malaga wine
Orly : White Out, glitz & glamour, WINTER WONDERLAND (COLLECTION 'TIS THE SAISON), matte vinyl, It's Not Rocket Science, pure porcelain (et collection Precious)
Scandaldisco silver et disco pink et lime green
China Glaze : Ruby pumps et riveter rouge (chez transdesign), sci fi (argent), cruisin', strawberry fields, camisole, cowgirl up, skate night, short and sassy, foxy ! (vintage vixen), mummy may I, Ick-A-Bod-Y, recycle, platinium pearl, Jolly Holly, Mrs Claus, caribbean temptation, exceptionally gifted, Rosso Corsa, Gussied Up Green, don't be a square, midnight kiss, emerald sparkle, LUBU HEELS, DV8, endurance, crakle : Lightening Bolt, Kaleidoscope Him Out, Blanc French : snow, pelican gray, anchors away, lemon fizz, Blue Island Iced Tea
Anna-sui203
Kiko247, 303
Essie : Montauk the end (m&b), ruby slippers, going incognito, collection French affair, Coat Azure
MavalaFloral Colour Collection (feelunique), Satin
EyekoPOSH. TEA ROSE, CORAL, PETITE et VAMPIRA, indigo
Abalico - Rose bonbon SF61 (abalico.fr), SF63 Pearl Mangostan
Color Club (Adnails) : Blue Light, take me to your chateau, resort to red, wild orchid, Wild And Willing (sur base noire), tangerine scream, enchanted holiday, Wish List Red, collection "untamed luxury"
Zoya cola, rouges, alegra, Zoya Flame Collection Winter 2010, Or, Valerie, Gloria, Dannii, sunshine (collection) apple et faye
Rimmel Blue My Mind
Diamond cosmetics - sparkling sherry
Deborah Lippmann Bad Romance - (noir paillettes violettes), Ruby Red Slippers, across the universe, razzle dazzle
Catrice – (Spiced bronze) collection caramé
NubarSpring garden collection
Essence pool party, n°31 Hypnotic Poison, 59 purple diamond
Bourjois 1 sec n°3 perle
Misa Quirky Smile, black out, collection 9 - 5
Barielle collection « Style in argyle »
!!! MACBad Fairy
Nfu Oh (fatal beauty): 56
FairwindVintage petrol
Nubar Raspberry Truffle, Silver Glitter
Ciaté silhouette
Chanel riva
Loreal femme noire
NYXLas Vegas
H&MDark purple
Fingerpaints collection winter dreams , petals spring
Illamasqua load, scorn
GoshFroufrou
Clarins230
MilaniDigital
NARSDesperado
Catherine Arley 804, holos, 677
NOX TWILIGHT, WINE AND DINE
Beiges et rosés french : china glaze first kiss, OPI Bubble bath
Magnetic agnes B aimants rayures
Lime en verre

Base Essie
Konad !
Top coat fast forward china glaze ou le Polishield 3 en 1 d'Orly ou Orly Won't chip
Serviette déco patch
Polissoir ongles nets o nails par royal thermes
Foils
Mini perles
Petites fleurs en 3D
Fibres a coller
Huile cuticules China glaze
Cuticule cream de chez Hérôme ou Mavala
Crème mains : lidl, Nail Tek Citra et Nail Tek 2,
Born pretty nail art store cuticle pens
Essence nail art pen
Top coat foils cherry culture
Liners Orly
Orly nail defense (soin anti casse)
Rien que ça ^^